PrestoWeb
Stand Apart. Increase Productivity. Build Your Brand.
PrestoWeb sports web platform sets your athletic program apart with a website that serves as your digital hub, reflecting your brand and precise needs – and that's just the beginning. Designed and created specifically for the needs of sports department professionals everywhere, PrestoWeb streamlines everything from content creation to data and stat entry to roster updates to publishing news releases.
Foundation for Success
PrestoWeb delivers a responsive design, SSL encryption, ADA/WCAG compliance and other features, to create an equitable platform for your fans. As part of the PrestoSports Super Suite, it offers an integrated and unified solution for all of your needs – from mobile to stats to infographics.
Proven Launch and Life-management Process
PrestoWeb was specifically created for athletic programs and was designed to be easy to use. That's why our Implementation Specialist (PrestoSports subject matter experts, including former SIDs) guide you through the implementation process – to get you to the using part of PrestoWeb as quickly as possible. Because they've been in your shoes, they'll ensure you have everything you need to be successful. And with any custom-designed project, you'll work hand-in-hand with a member of the PrestoSports design team to create your unique look while harnessing all of the functionality PrestoSports has to offer.
PrestoWeb Fast Facts
1,400 clients use PrestoWeb

PrestoSports was the 1st provider to build a "network" letting schools share information, integrate with the NCAA, U SPORTS & NAIA, offer enhanced stats, and provide fully responsive websites.

PrestoWeb supports Web Content Accessibility Guidelines (WCAG).
100% accessible online, allowing for remote publishing from any venue or location.
Complete control over all content, photos and graphics using PrestoSports' content management solution.
Post Releases, Event Recaps, Box Scores, Season Statistics and more.
Dynamic updating of box score links and player stats when using PrimeTime for live stats.
Discover the power of video! Whether integrating live streaming into your site or using video as a background to bring new life to your site, we have you covered.
Access to the Network for real-time sharing of data (game score, box scores, schedules, standings and more).
Make your site more social with Facebook, Twitter & other social media channels.
Post photos, create photo galleries, and upload in bulk.
Create and manage registration pages/forms.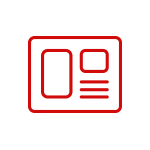 Manage your site navigation and site edits while logged in and viewing the site.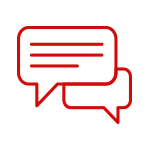 Powerful communication via email and text messaging allows you to invite and inform your fans.
Create, post, and remove marketing splash pages as you wish.
Dynamic scoreboard/calendar updates for recent or upcoming games
Update scores on website via in-progress scoring using mobile devices or computer
Archive releases, photos, rosters, schedules and more.
Powerful search tool to let fans search within your site.
Users can automatically generate email of content on site.
Create a QR code for that will link to a homepage, story, video and more.