Next-Gen Sports Fundraising
Raising the funds necessary to run a competitive athletic program is one of the biggest issues facing every organization. It's become a year-round competition that can be a drain on staff time and other resources. That's where PrestoRaise™ gives you an advantage. With no out-of-pocket costs, easy set-up, complete transparency, and instant reporting PrestoRaise tools empower you to run your campaigns your way.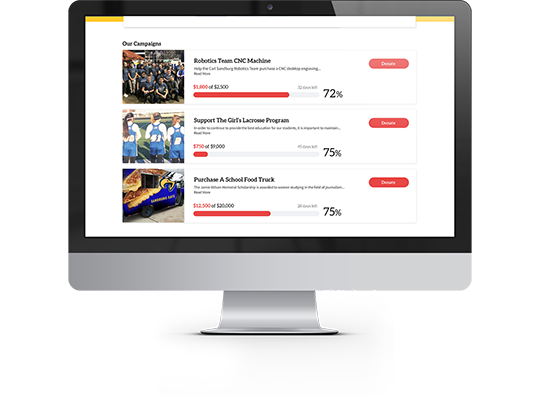 Your Program, Your Control
A dedicated campaign website and campaign management system
No out-of-pocket expenses thanks to a small convenience fee>
Track campaign progress in real-time from anywhere
Access your funds on your terms
Targeted funding for projects from large to small
Simple and transparent pricing and payouts
Set appropriate access and permissions for different users
What fans want
Fans are starving for ways to feel part of the team and make a difference. When presented with smart and fun opportunities, they are more than willing to leap in and help with both their wallets and time. Learn more about real-world fundraising success.
LEARN MORE